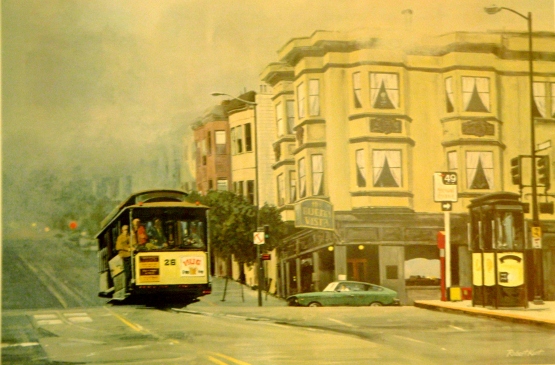 Ding! Ding! Ding! We are located just to the left of the
Powell-Hyde Cable Car's last stop in Fisherman's Wharf.


GETTING TO THE BUENA VISTA
By Cable Car

One of the easiest and most popular ways to reach the Buena Vista is by Cable Car. Any Powell & Hyde Street Cable car going towards Fisherman's Wharf will take you directly to our doorstep on the corner of Hyde and Beach Streets.

From the Golden Gate Bridge

Continue on US-101 S accross the bridge to San Francisco


Slight left onto Lombard St


Turn left onto Van Ness St


Turn right on Northpoint St


Turn left on Polk St


Turn right on Beach St
Destination located on right at the corner of Beach & Hyde


From Fisherman's Wharf (on foot)

The Buena Vista is located just above Aquatic Park at the end of Fisherman's Wharf.


Take Jefferson St toward Golden Gate Bridge


Left on Hyde St
Destination located on right at the corner of Beach & Hyde


THE BUENA VISTA CAFE
2765 Hyde St (@ Beach)
San Francisco, CA 94109
Phone: 415-474-5044
Email: thebuenavista@comcast.net
M-F 9am-2am, Weekends 8am-2am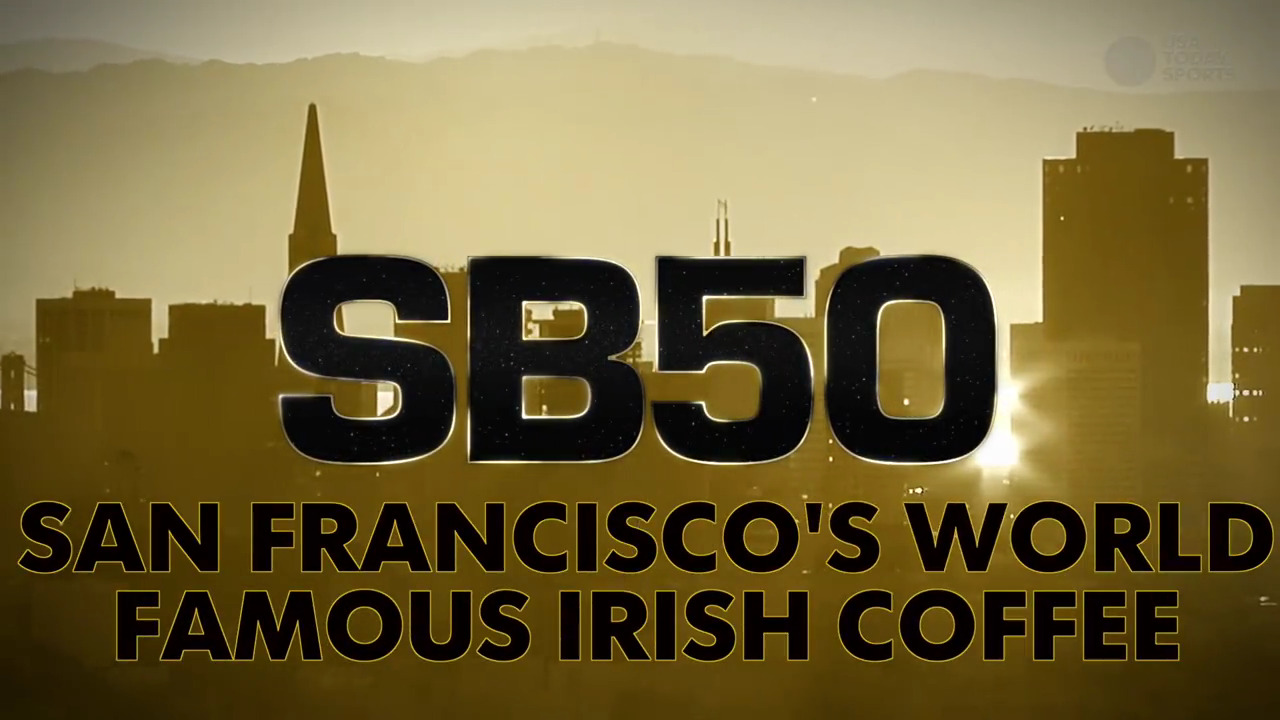 Featured on 'USA TODAY Sports'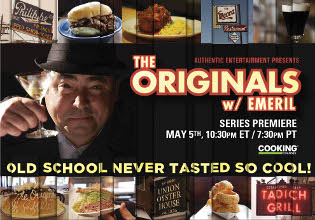 Featured on 'The Originals with Emeril'
Some favorite clips
The Best I Ever Drank, with Tyler Florence on the Food Network
The Originals
San Francisco
Making Irish Coffee
By Stan Linhorst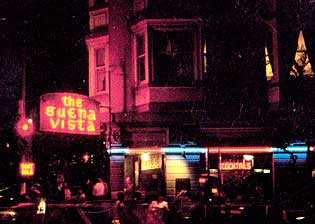 The Buena Vista is a popular night spot
for tourists and locals alike.


Click here for all to see and do in and around
Fisherman's Wharf

...And now you can have an "Irish Coffee" at our newest Buena Vista Cafe location in San Francisco Airport's Domestic (United Airlines) Terminal.

Our sister properties located at 558 Bridgeway In Sausalito, The Trident , 1st floor for Lunch, Dinner and Brunch and Events Ondine, 2nd floor and is available for private events 365 days of the year.